HilverdaFlorist Colombia is a supplier for Latin America of young plants for the production of cut flowers.
HilverdaFlorist Colombia is a subsidiary of HilverdaFlorist, a Dutch company, which supplies cut flower production plants of Carnation, Alstroemeria, Limonium, Gerbera, Helleborus, Scabiosa and Gypsophilla to Latin America.
In order to maximize efficiency, HilverdaFlorist has decentralized part of its business activities to Colombia. This has achieved significant advantages in strategic, logistic and technological aspects.
HilverdaFlorist Colombia is a specialist in its field and a reliable partner. This is because of our solid service network in Latin America and the world through HilverdaFlorist, our own production locations, our committed employees and more than 110 years of experience in the horticulture sector within the HilverdaFlorist Group. Through continuous focus on the international market(s) and segments, HilverdaFlorist is able to fine-tune its business activities accurately in the event of changes, so that the products are always relevant, groundbreaking and yield returns.
Alstroemeria Assortment
Unique, new and surprising. That is how we like our Alstroemeria. We offer a wide assortment in Standard and Florinca varieties. Long stems, bright colours en strong genetics. Every year we strive to introduce of improve new and exciting Alstroemeria varieties to the market. Have a look at our current assortment.
View more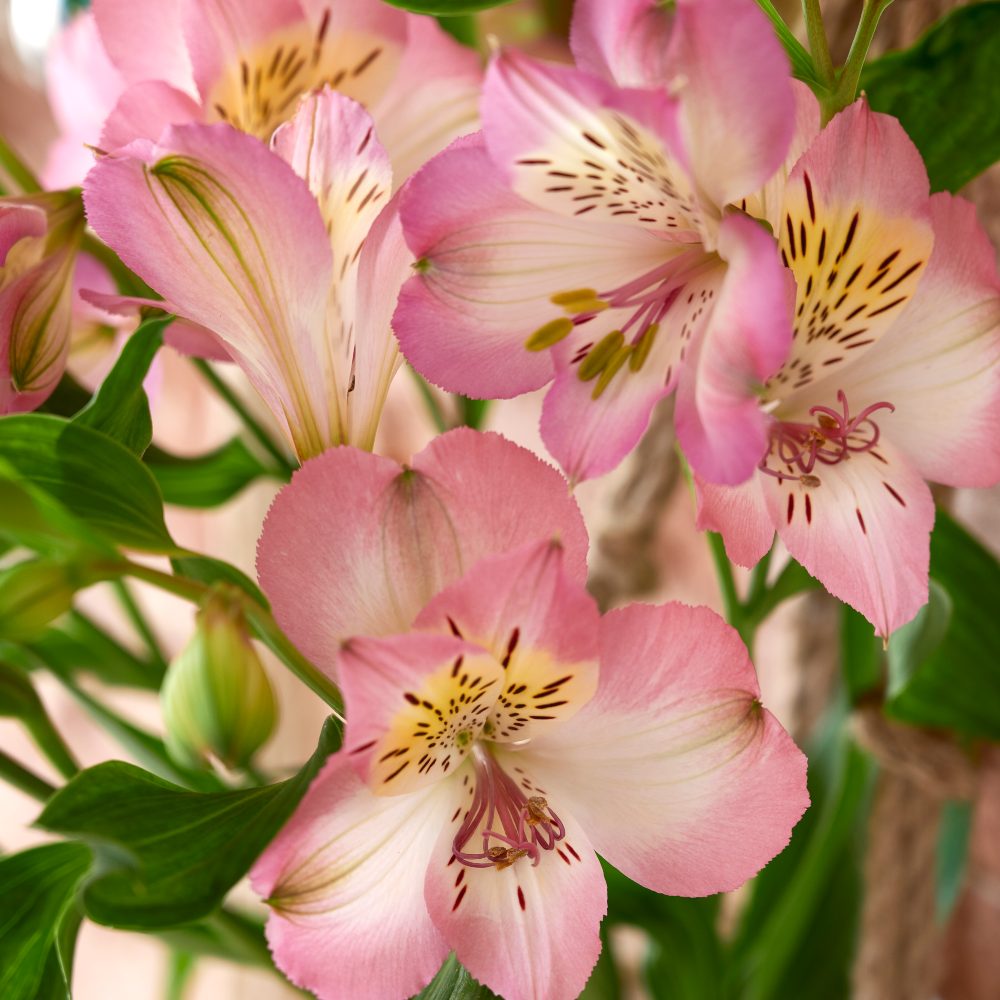 Dianthus Assortment
Our Dianthus assortment consists of many elegant, strong and colourful varieties. The Standard and Mini Dianthus are a striking appearance and have endless possibilities for styling. Are you looking for something even more special? Have a look at our Sparkz Suprizes assortment. An exclusive assortment that consists of only unique Dianthus varieties.
View products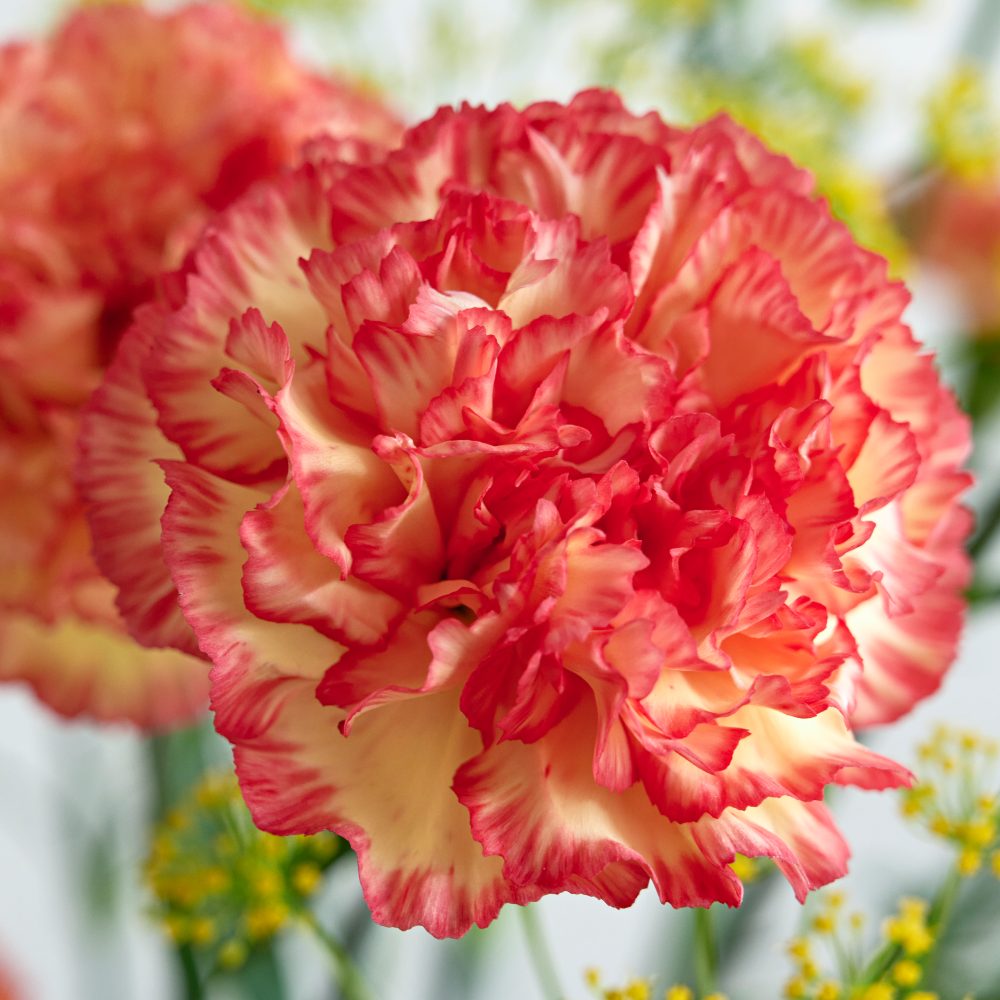 Gerbera Assortment
Large, colourful and impressive. Our Gerbera assortment consists of a wide range of cheerful and colourful varieties. As specialists in gerbera breeding and propagation, this season we offer a wide range of interesting novelties, tried and tested varieties and customer favourites. This year we have introduced 10 Standard Gerberas, 13 Mini Gerberas, one Piccolini and three Pomponi. Find out more about the introduction of these amazing Gerberas by clicking on the link below.
View products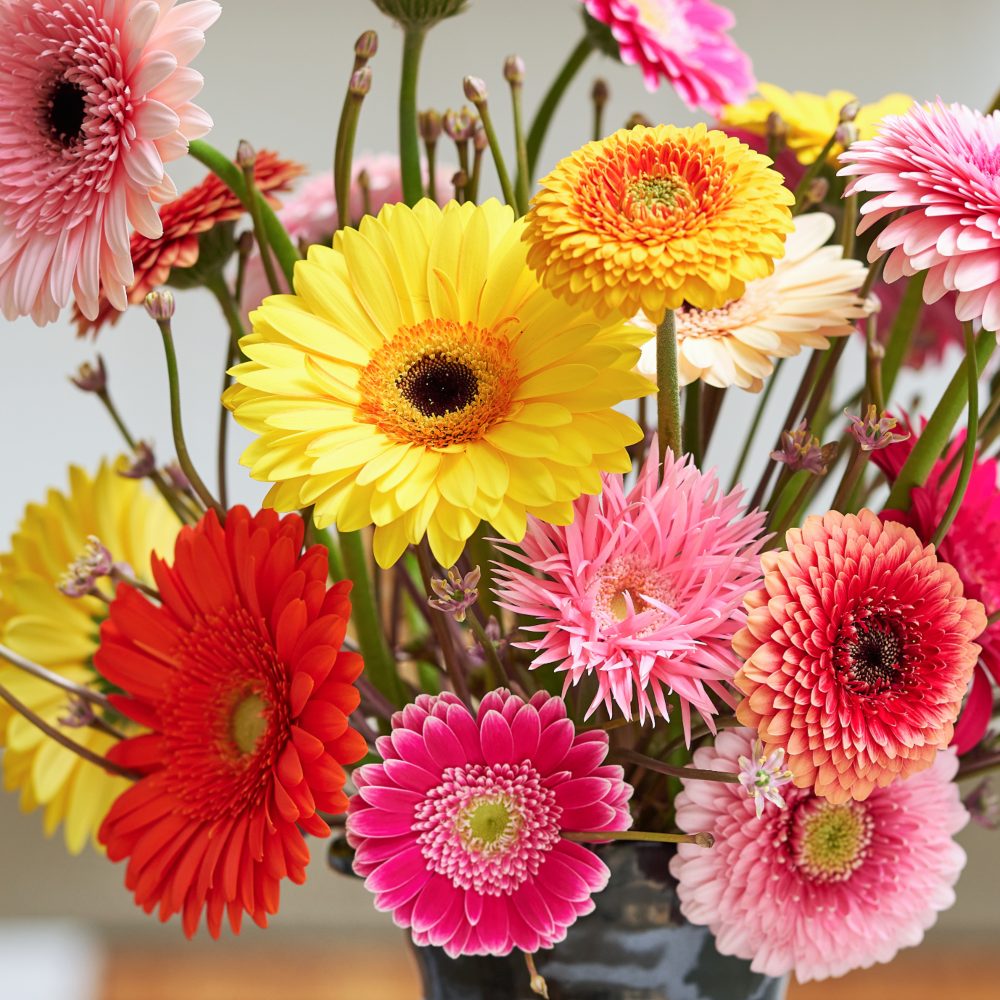 Limonium Assortment
Limonium is a very beautiful and versatile cut flower. Our assortment consists of the Diamond, Wings & Glacier and Perennials series. These series guarantee consistency and high quality all year round.
View products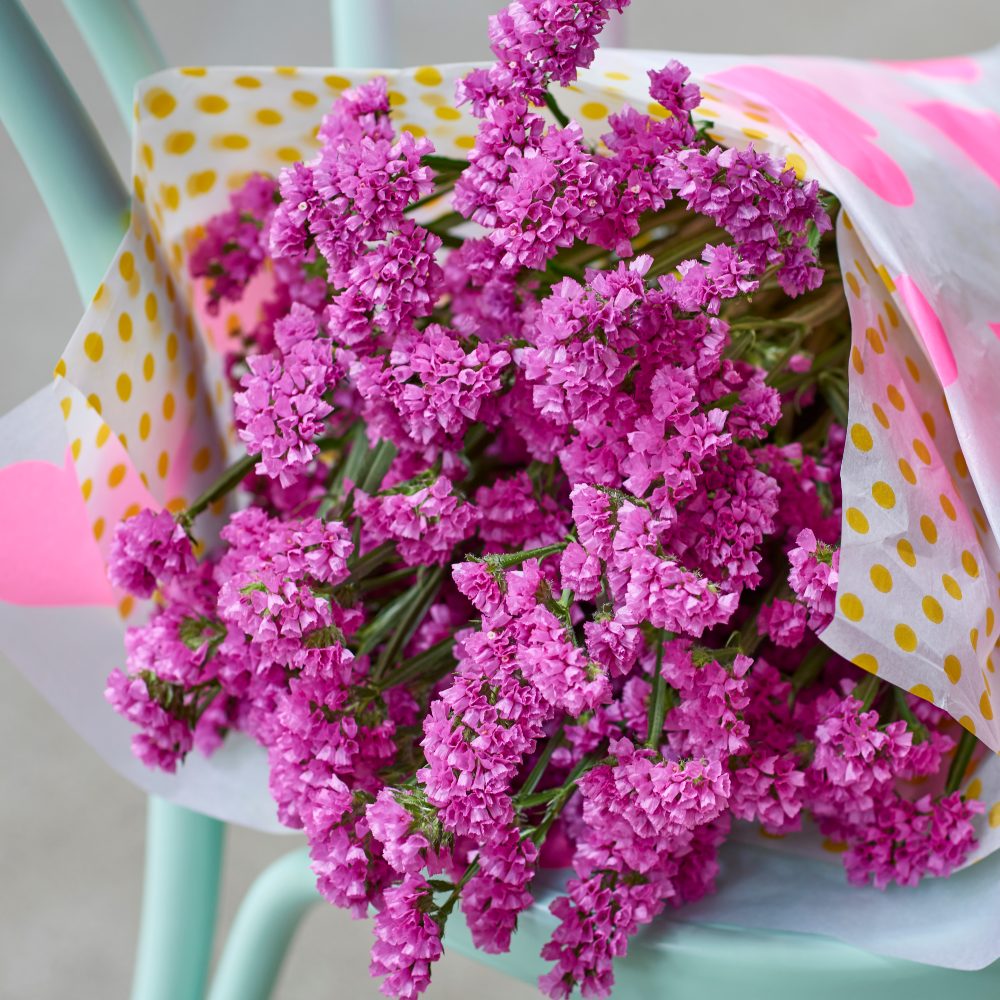 Sparkz Assortment
Everyone likes to be surprised! And there's no better way to do that than by introducing your customers to the distinctive Sparkz; THE unique Dianthus collection from HilverdaFlorist. Sparkz includes a range of varieties with distinctive shapes and striking colours in the Breanthus, Green, Solomio, Raffines and Star collections.
View products